Shopping in Palma. Where to go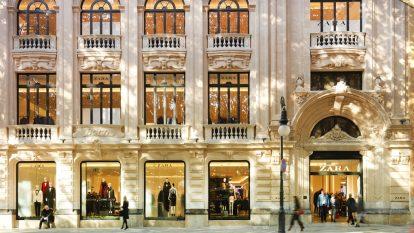 Shopping is always a good idea. It doesn't matter the time of the year to find the best deals or to discover the best local shops of the city. If you are enjoying our precious island in fall or winter, shopping is definitely a great backup plan for rainy days! Stay tuned to our suggestions to know where to go when shopping in Palma.
Old town
Avinguda Jaume III (07012). Along Jaume III street, you will find one the most varied number of shops of the city. This street is popularly known as the heart of the city and the main area shopping as well. Exclusive brands and large department store shops of all kind take place in Jaume III. Whatever you need, you can find it here. We highly recommend you this area if you want to spend all the day long in the city, as many bars and restaurants are placed in this area.Shops you can find: Maje, Sandro, L'Occitane, Piluca Osaba, Scalpers…

Carrer Sindicat (07002). Low cost firms and small local shops is what you mostly see in Sindicat street. It is nice to walk along this area, as it is just aside the oldest part of Palma, and you will have the chance of appreciating daily life in the city and its contrasts. Shops you can find: Parfois, Apple, Footlocker, Desigual…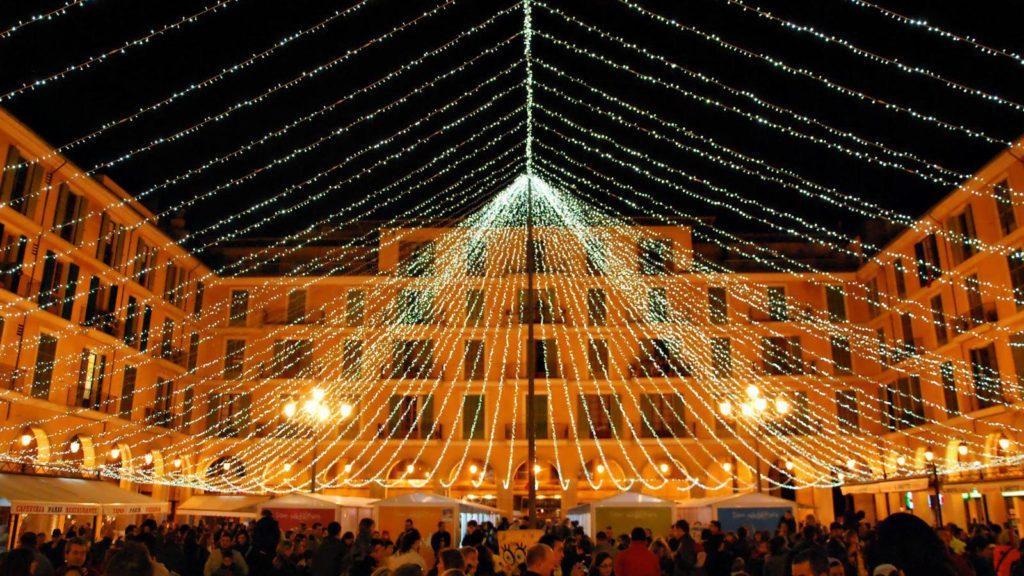 Carrer Sant Miquel (07002). This long street is somehow split in the middle by the ancient church of Sant Miquel from the the street takes its name. Both sides of the street have a large number shops of all kind, but mostly shoe sops. During the last years, Sant Miquel has become more and more popular til it has consolidated as one of the main shopping areas.Shops you can find: Camper, Custo Barcelona, Mango, Disney Store… 
Shopping Malls
Porto Pi (Avenida Gabriel Roca 54 07015). It is, since it opened its doors decades ago, the first big mall in Palma. Porto Pi is a comfortable and cosy mall that delights everyone on rainy days. If you have a rental car the access is pretty comfortable as it only takes 10 minutes from the city centre. Nevertheless, it has great public transport connections (Line Bus 3).Shops you can find: Zara, Massimo Dutti, Pepe Jeans, Zara Home, Müller…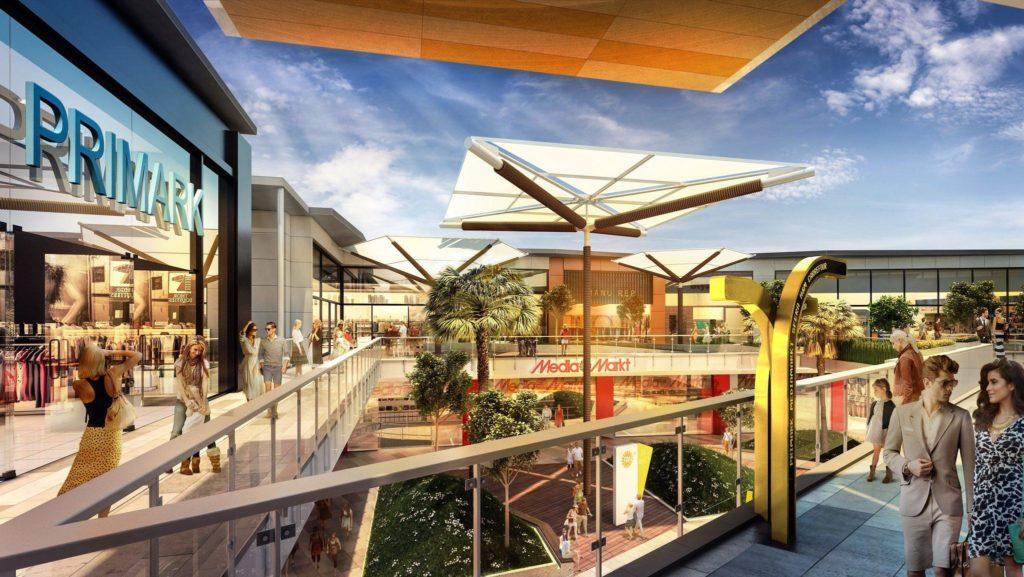 FAN (Carrer del Cardenal Rossell, s/n, 07007). Latest mall to open in Mallorca, FAN is also a leisure centre located close to the airport. It is placed right next to a large grocery chain and it is a great combination if you have to do the shop and go shopping afterwards. It also has a varied number of popular restaurant chains and even a cinema.Shops you can find: Primark, H&M, Mango, Kiko… 
Outlets
Mallorca Outlet Fashion – Festival Park (Autopista Palma-Inca, km 7,1, 07141 Marratxí). This is probably the one and only real outlet in the island. This large shopping complex has big stores of some of the most popular international, national and local firms. One of their best stores is Camper, a shoe firm from Mallorca. Mallorca Outlet Fashion is located at the outskirts of Palma, near Marratxí and Es Puntiró. You can access by car or the metro.Shops you can find: Camper, Levis, Reebok, Nike, Pretty Ballerinas…
Flea markets
Passeig Guillem Sagrera (07012). During the summer season and some other festivities such as Christmas, you can find in Passeig Sagrera, right next to the famous building of La Lonja, a small market with handmade products of different kind. It is usually available in the evenings and it is not settled all the days of the week
Exclusive brands
Passeig des Born (07012). Very close to Jaume III, Passeig des Born is an exclusive neighborhood that has some of the best restaurants and shops. Apart from its high-class shops, the architecture and design of the buildings are a must-see when visiting Palma.Shops you can find: Hugo Boss, Louis Vuitton, Uterqüe, Zara…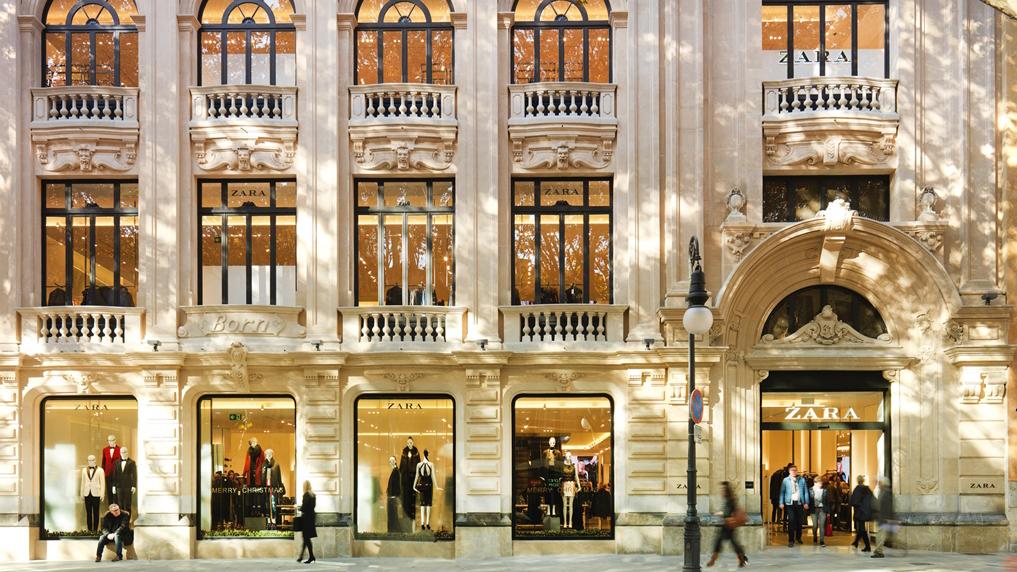 Puerto Portals (Torre de Capitanía, 07181 Portals Nous-Calvià). Not actually situated in the city of Palma, but in a very short distance by car you can find Puerto Portals, a luxury harbor suitable for a break. You can find some multi brand stores with the highest quality firms like Prada or Givenchy among many others. Shops you can find:Prada, Loubutin, Gucci…
Our suggestion for our guests wanting to enjoy the city in this post is the Glee Villa. A perfect combination for a close-to-Palma-villa and also enjoying an intimate atmosphere, as in all our villas located in Palma and Surroundings Collection.
Located at the top of a hill, its position guarantees excellent views over the city of Palma and magical sunsets. This villa is equipped with all the amenities you may need to make your stay a pure enjoyment, and others more exclusive that will provide you the greatest comfort such as a cinema, a small wine cellar or a playroom with a pool table and a bar.